How Playtime Helps Toddlers Learn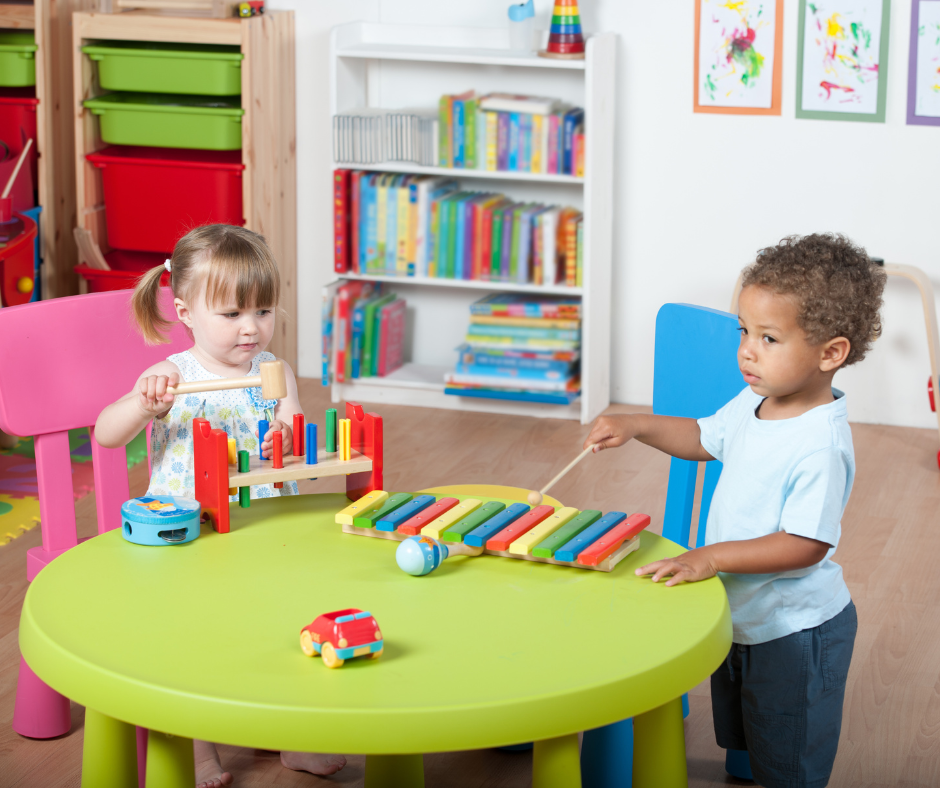 As our babies grow into toddlers, they learn to become more independent in the world around them, exploring and learning about objects and their own behaviors. Much of this growth and learning is done through play!
As a parent or caregiver, you have the opportunity to foster and promote this kind of play. Give your child ample opportunities for playtime and participate in the enjoyment whenever possible!
How to encourage playtime at home:
Make spaces where you spend lots of time safe and easily supervisable to allow your child to roam freely in a way that is safe. 

Along with age-appropriate toys, allow them to explore simple and safe home items like plastic bowls and cups (tupperware is always a good choice), or pots and pans. 

Practice describing what they are doing to them in an encouraging way. For example, "I see you patting your belly." Or, "Does banging on the pot make a noise? It makes a loud noise!"

Gear special outings or further play based on your child's interests. If they like to watch bugs crawl outside, read a book about bugs at home! 
Take Advantage of Social Opportunities
Give your child the opportunity to play with other children their age through playdates, school or child care.

When choosing child care and preschools, consider those that offer unstructured playtime. Allowing children to take the lead and follow their own curiosity helps aid in their social and cognitive development. 

Many libraries or other public centers like the YMCA will offer readings or activities specifically for your child's age group. These can be great avenues to explore for play and social interactions. 
Don't forget some "me" time! 
Caring for your child, playing with your child, and nurturing them takes time and energy. If you're feeling tired and burnt out, your child will pick up on it! It's important to take time to recharge your own energy stores so you can dedicate the attention needed to your little one! If you find yourself constantly overwhelmed, reach out to family and friends for help, consider hiring a babysitter once in a while, and talk to your pediatrician about ways to create balance at home. 
Providing your child with ample chances for play is among the most effective methods to facilitate their development into inquisitive, imaginative, thriving, and content adults, equipped with the necessary contemporary skills. When your child requests to play with you, seize the moment! Embrace the thrill of exploration as you bond with one another and engage with the surrounding world.
For questions or any other concerns, Augusta Pediatrics can be reached at (706) 868-0389. The information on this site is not intended or implied to be a substitute for professional medical advice, diagnosis or treatment. All content, including text, graphics, images and information, contained on or available through this web site is for general information purposes only.