Tips for Parenting a Picky Eater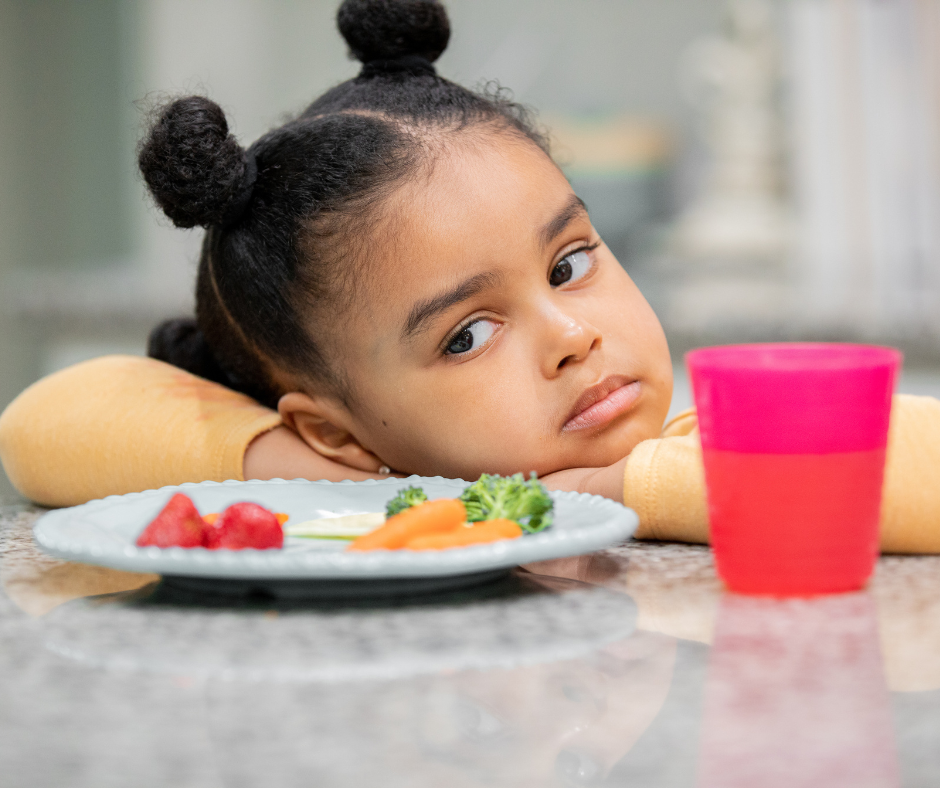 As parents, one of the most common challenges we face is dealing with picky eaters. It can be a source of frustration and concern when our children refuse to eat certain foods or consistently reject new flavors. However, with patience, creativity, and a few smart strategies, you can gradually expand your child's palate and promote a healthy, balanced diet. In this blog post, we'll explore some practical tips and techniques to help you navigate the tricky world of feeding picky eaters.
The most important thing to remember is that even if it doesn't seem like it, your child is likely getting most if not all of the nutrients they need – even as a picky eater! Now, this doesn't mean we want them to subsist on a diet comprised solely of donuts and chicken nuggets, but we don't want mealtime to become too much of a focus or stressor for you or your children. 
The Nutrition Facts
Protein is an important building block for healthy growth. However, when it comes to how much protein your child should eat, it's actually probably less than you think. Our bodies are very good at recycling and reusing proteins as they break down! The recommended amount of protein is about 4 ounces for children ages 2-8 years old, and 5 ounces for children ages 9 – 18 (sometimes we recommend older male teens shoot for 6 ½ ounces). Protein can come in the form of animal products like milk, chicken, beef, salmon, fish sticks, eggs, turkey lunch meat, yogurt, or mozzarella string cheese.
Vegetables can be another area of battle for parents and children. Children might reject vegetables due to their unconventional colors, perceived unpleasant textures, or unfamiliar smells. As they grow older, kids often disregard the vegetable portion on their plate. However, you can gradually increase your child's consumption of vegetables by focusing on one meal or snack at a time. Recognizable vegetables like carrots and celery are a good place to start as are other slightly "sweeter" vegetables like bell peppers, cherry tomatoes, peas, and sweet corn. 
What to Do and NOT to Do
The bottom line when it comes to dealing with a picky eater, is to stay consistent and have patience – these dietary preferences won't last forever (most likely). We do not recommend a "clean plate club" attitude as this can become a battle for everyone involved, and contribute to unhealthy stigmas and eating behavioral patterns. We do recommend a "one bite rule." Your child may be surprised they actually like something that they previously ruled out as "yucky" because of its look or smell, but will be willing to try "just one bite." Lastly, we recommend cooking at home versus eating out. This allows you to serve healthier food items that fit your family's needs (baked chicken nuggets are healthier than fried chicken nuggets) as well as saves money!    
Ask for Help
If you're concerned that your child might not be getting the right nutrients, talk to your pediatrician. We're here to help and can recommend additional strategies to help keep your whole family happier at meal time!
For questions or any other concerns, Augusta Pediatrics can be reached at (706) 868-0389. The information on this site is not intended or implied to be a substitute for professional medical advice, diagnosis or treatment. All content, including text, graphics, images and information, contained on or available through this web site is for general information purposes only.